Facilities
Home / Facilities
Our campus is located in the quiet suburb of Ratmalana, in close proximity to Galle road, shopping malls, Temple, Church and Mosque. The modern custom made campus offers our students a serene environment to learn and enjoy their life at Nest Academy.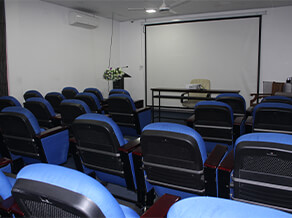 Lecture Halls
All lecture halls are air conditioned and equipped with white board, multi media projector and a computer. It can accommodate from 30 to 40 students.
---
IT Lab
We have a modern IT Lab with 15 computers and WiFi facilities where we give a basic knowledge of IT to every students.
---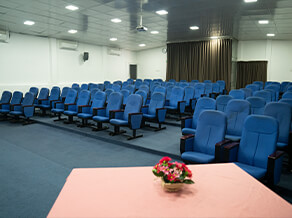 Auditoriums
We have a main and a mini auditorium equipped with modern audio visiual facilities. The main auditorium has the capacity of 93 seats and mini auditorium has 38 seats. All seats are fitted with foldable writing pads.
---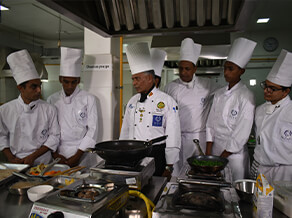 Training Kitchen
Our fully equipped training kitchen has 30 work stations. It is equipped with oven, microwave oven, meet grinders, deep freezer, chiller etc.
---
Barista Training Unit
Our well equipped Barista training unit can accommodate 15 to 20 students at a time. It has all the equipment necessary for barista operations and juice making.
---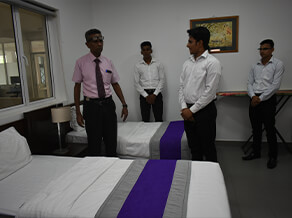 Mock up room
We have a model hotel room with all amenities for the students to learn the techniques of house keeping.
---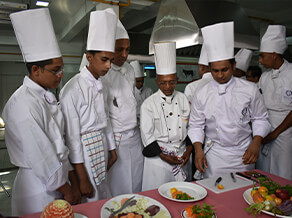 Training Restaurant
This modern well equipped training restaurant will enable the students to get real life experience in restaurant services.
---
Library
Our library has both lending and reference section for the benefit of students. They can widen their knowledge by reading various books and magazines available here.
---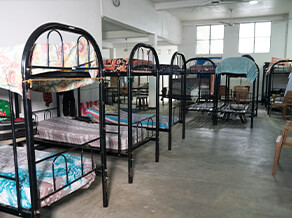 Hostel
We have two hostels, one within the campus and the other 100 meters away. There total capacity is about 100. We charge a nominal fee of Rs. 4,500/- for accommodation and Rs. 6,000/- for all three meals on school working days. It is managed by a full time warden, a former Navy officer, who look after the welfare of the students.
---